Suke Quto Washing Station
Tesfaye Bekele is the founder of Suke Quto Farm, this is stretched out over the high lands and valleys of the Odo Shakisso woreda. The volcanic soil found on the farm is very fertile. Tesfaye keeps the soil in shape by organic recycling through litterfall, root residue from coffee, and shade trees. Suke Quto coffees are all Organic and Rainforest Alliance certified.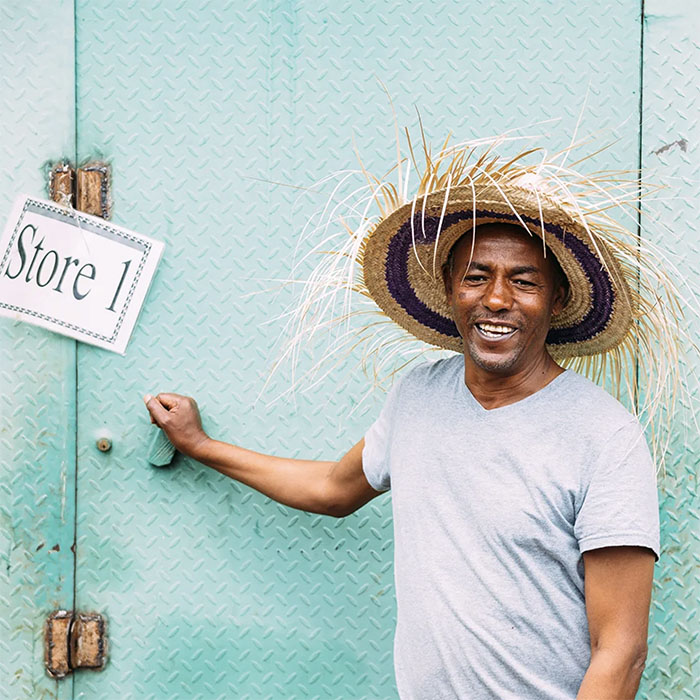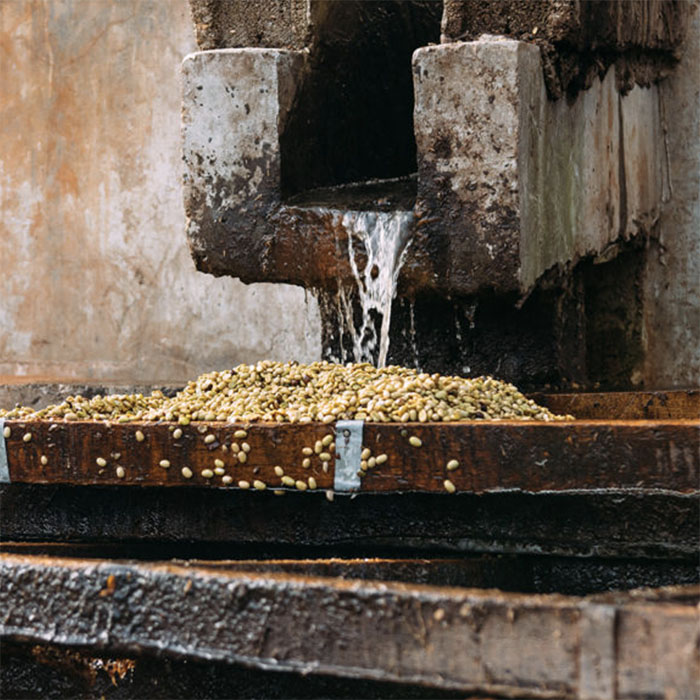 Tesfaye works together with 171 outgrowers that deliver cherries to the Suke Quto Washing and Drying Station. Besides partnering up with outgrowers, he owns another 221 hectares in the highlands of Guji. More than 200 seasonal workers are needed to pick and process the Suke coffees.
At the Suke Quto Washing Station, the washed coffees are pulped with an Agared machine. This is a pulper that has no mucilage remover. The coffee beans are fermented for about 35-48 hours (depending on the current weather) in fermentation tanks. There are three lagoons to store the wastewater. Suke's natural coffees are dried between 9 and 15 days on elevated beds. Together with Haile Gebre, from Shakisso Farm, Tesfaye is one of the innovative forces that shaped the success of Guji coffee.
Fermentation Honey
The relatively recent emergence of a processing style known as Honey has become prominent throughout Central American coffee-producing countries, perhaps most notably Costa Rica. This process retains some of the desirable characteristics of a full Natural coffee (heavy body, sweet fruitiness with lower acidity, deep chocolate notes) while also speeding the drying process considerably, and reducing some of the risks of spoilage, mold, and other defects that can occur with fully intact coffee cherry on the drying patios or tables.
The most obvious benefit to the Honey process over strict Naturals is the speed and efficiency of the drying process, as well as the various flavor characteristics that can emerge through fermentation and exposure. On the other hand, the exposed fruit material does create more risk for the producers, as it requires more labor in drying to prevent taints from developing. These coffees will also often have an uneven or inconsistent appearance in their green forms, which can be unappealing for roasters who are used to the more uniform cleanliness of a Washed coffee.
Variety Kurume
Kurume is one of Ethiopia's regional landrace varieties from Yirgacheffe. Surveys carried out between 1989 and 1994 help identify local landraces by name. Prior to the 1970's, there was essentially no intentional breeding or variety selection at a national level in Ethiopia.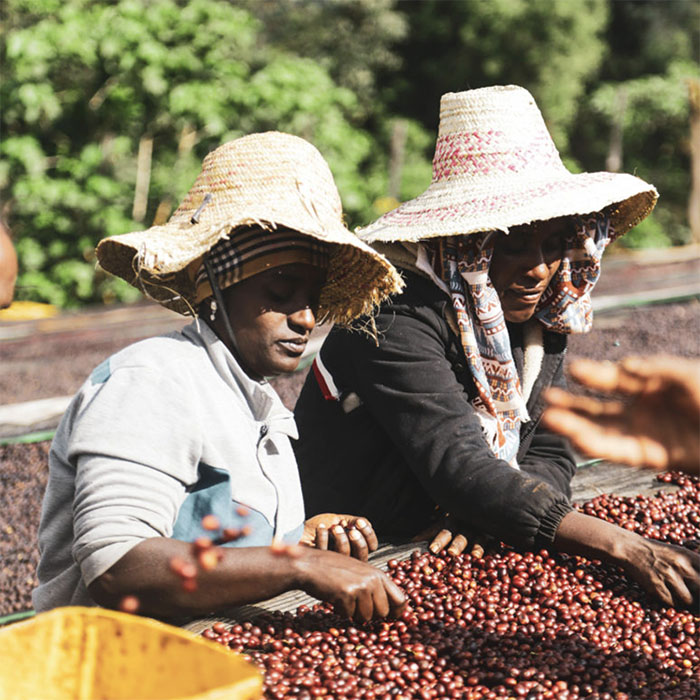 Kurume is one of the regional landraces identified in the Yirgacheffe area. As with many regional landraces, the names applied to the coffee varieties are borrowed from the names of indigenous trees. The Kurume tree bears small fruit with a good annual yield, similar to Kurume coffee's small cherries and bountiful harvest. Kurume is a commonly grown variety among farmers in the Guji and Gedeo Zones, which includes Yirgacheffe.