Vinhal Estates, a family-operated business since 1988, has garnered recognition as an award-winning producer of exceptionally high-quality coffees, nestled in the heart of Minas Gerais state within the Cerrado Mineiro Region of Brazil. In 1988, Mr. Zico Vinhal personally sowed the initial seeds of the family's business, now known as Vinhal Café's Artesanais.

Today, the farm is skillfully managed by the father and son duo, Afonso and Rafael, who have been instrumental in spearheading the production of exceptional specialty coffees, including their groundbreaking triple fermentation-washed experimental lot named ML-16. The entire family shares an unwavering passion for coffee and takes immense pride in the collection of awards they have earned. They are well aware that their product stands out for its distinctive and diverse range of aromas and flavors.

Recently, Vinhal Estates achieved a significant milestone by securing the third place in the Cup of Excellence Brazil 2022, with their Natural Catucaí 2SL, earning an impressive score of 90.53 points.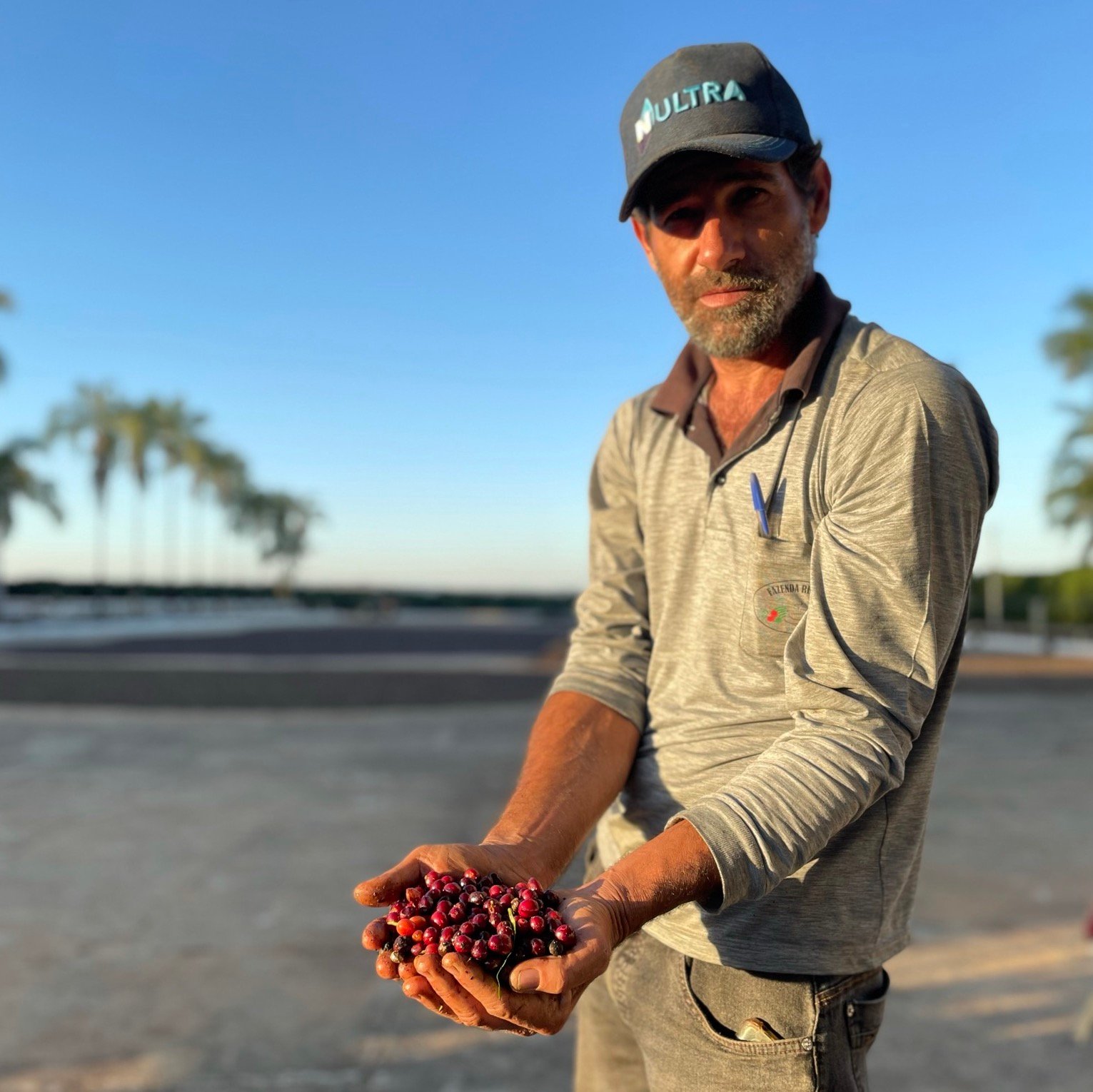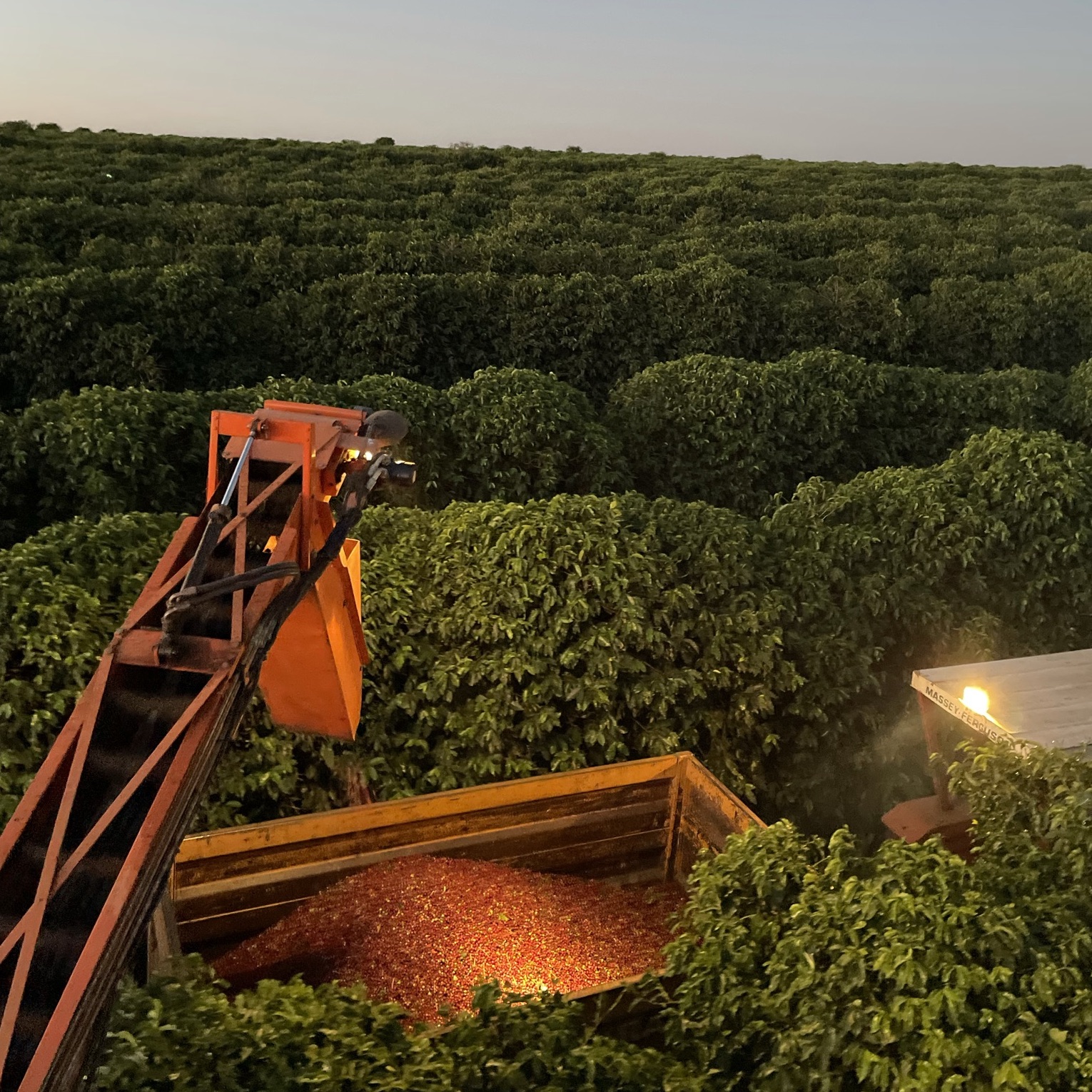 Triple fermentation washed
1. Washing of cherries with the purpose of eliminating the underripe cherries;
2. Dry Aerobic fermentation process for a duration of 56 hours;
3. Initially washed with hot water and a second wash to induce a thermal shock;
4. Dry Anaerobic fermentation for a period of 196 hours;
5. Afterward, washed again with hot water, followed by a second wash to create another thermal shock;
6. Depulping of the cherries;
7. Submerged in water for anaerobic fermentation for 120 hours;
8. Centrifugation for the elimination of the excess water;
9. Lastly, dried on raised beds for a span of 21 days.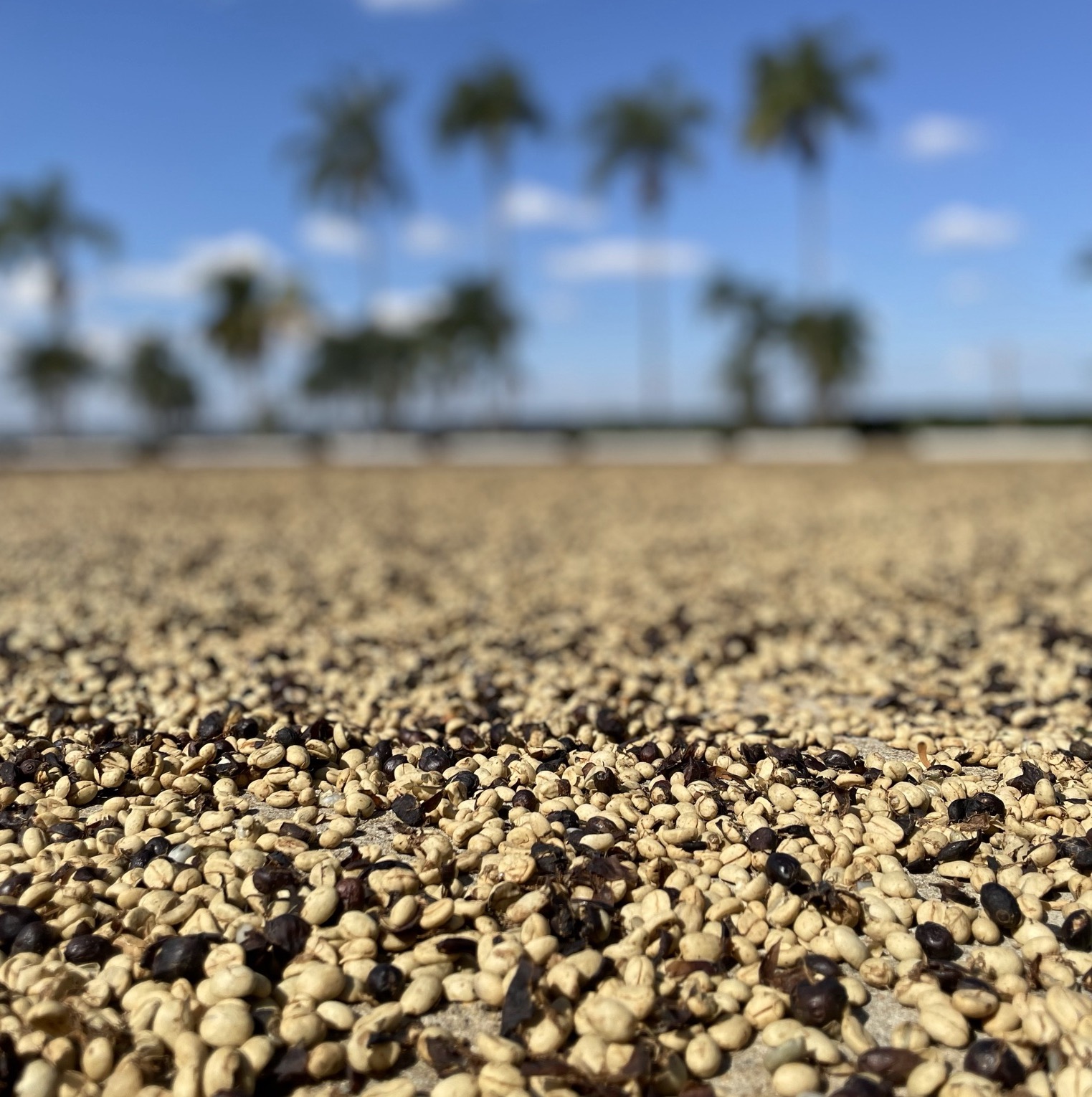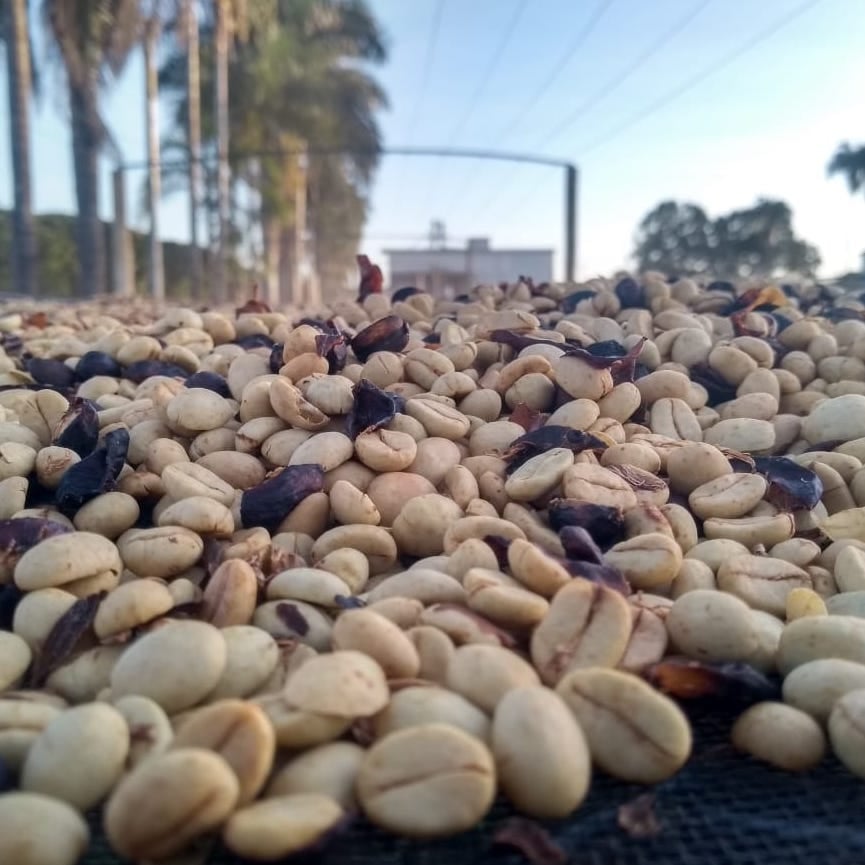 Arabica Variety Topazio
Topazio is a cross between Mundo Novo and Yellow Catuai, first selected at IAC (Instituto Agronomico) in the 1960's and later intensified by the state research organization EPAMIG in Minas Gerais. The trees have a low, relatively compact stature but are not resistant to diseases. Cherries ripen to deep yellow, inspiring its name indicative of the yellow gemstone. Topazio is leafy with a high capacity for production and mostly even cherry maturation, making it an efficient varietal to plant for mechanized harvesting and well suited for larger estates requiring uniform plantings to make the most of labor and management. The Topazio variety is especially well suited to the climate of Minas Gerais and does well at high densities and as part of irrigated plantation.