La Escondida
Located in the department of Jinotega, La Escondida about 20 minutes driving from the city proper. It starts at the base of the same mountain our other two farms, Las Delicias and San Jose, are located at. La Escondida is home to our "varietal garden" this is where we test out new varieties before we decide if it's worth planting it on one of our farms. It's also our only farm in Nicaragua that has Laurina growing on it (this specific plot is the only one we irrigate due to its close proximity to a river source). Some interesting varietals we have in the garden are H1(Centroamericano), Yellow and Orange Pacas, Yellow Caturra, Tekisic, Obata, Venecia, Pink Bourbon, SL-28, and Arara (soon).
Natural Process
This lot was processed as a full natural. The natural process begins at the farm by only selecting optimally blood red, ripe cherries. These are floated and then carefully transported to the dry mill where they are then spread as a thin layer on plastic tarps. These cherries are carefully moved within their assigned space approximately three times a day:
We always make sure we do not damage the cherry while they are moved. At Don Esteban (dry mill) we do not dry on concrete patios. On the ground, we place a thick layer of parchment which we then cover with a black-colored polymeric material net that allows air to pass between the ground and the coffee; allowing a more even dry. This Red Catuai dried on the tarps for the first three days under 100% sunlight, in order to prevent over fermentation or mold growth. After this, it was transferred onto the African beds where it dried with 75% shade for an additional 24 days until it reaches a humidity range of 11.5% or below. The total drying time for this lot was 27 days. Once dried, they are moved to our warehouse where they will rest as dried cherries for a month to homogenize the humidity in the beans. This slow drying process will also extend the shelf life of the beans as the embryo will be kept alive for as long as possible.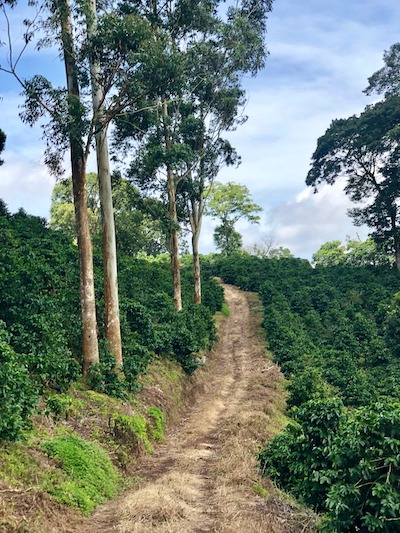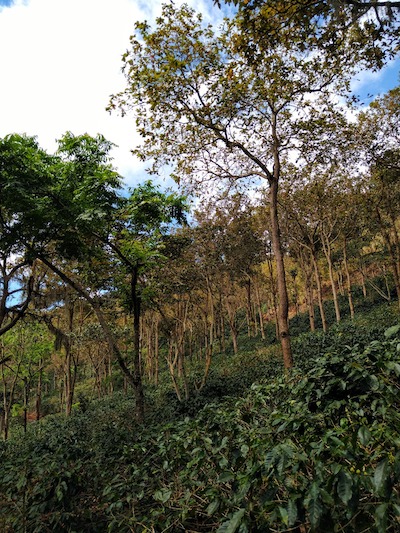 Variety Red Catuai
A cross between a Mundo Novo and Caturra, the Red Catuai is a compact plant that has a good production yield and can give a good cup quality with high enough altitudes and proper processing. It is the most planted variety on our farms, and very common amongst producers in Nicaragua along with Caturra. Although susceptible to most diseases, we keep planting it due to its cup quality characterized by notes of chocolate, red fruits (like strawberry and cherries), citric/malic acidity, and rich/full body. Since we have been working with this varietal for so long we use it as a "test" varietal whenever we are working with a new farm since we are very familiar with the conditions and nutrition that it requires to thrive, and it allows us to determine what other varietals will work in those conditions. Lately, we have been achieving very good cup quality results by processing it as a Natural or through Controlled Fermentation (up until 3 years ago it was mostly processed as a Washed coffee as most other producers in Nicaragua do as well).