| | |
| --- | --- |
| Origin | Ethiopia |
| Region | Kebele Koke, Woreda Yirgacheffe |
| Washing Station | Koke |
| Producer | Primrose |
| Fermentation | Carbonic Maceration Natural (Dried on African Beds) |
| Arabica Variety | Heirloom |
| Altitude | 1900m |
| Roasting profile | Omni Light (good for espresso | filter) |
| Resting period | Filter 7 days | Espresso 14 days |
KOKE Washing Station
When you visit a coffee farm, you expect to see lush coffee trees with a lot of leaves, all planted in neat rows for maximum efficiency and well pruned for increased yields. But should you visit the forest in Koke, you might find your jaw dropping. just a little. The trees are lanky, they're thin, and they have several trunks extending from the ground. They are not so much planted as much as they grow wherever they choose to spawn from the earth.
This was the visual definition of wild coffee: natural mutations of Arabica trees that speckle the wild forest that grows densely and overhead around the hills surrounding the washing stations. Red dirt roads lead the way to raised drying beds that sit where the land allows it to be flat, while the sun beams down across the low humid / dry air, infusing the flavors of the cherry into the green bean, creating what we inevitably know will be incredibly delicious-tasting coffees. Coffee grown from unpruned, unplanted, wild variety trees.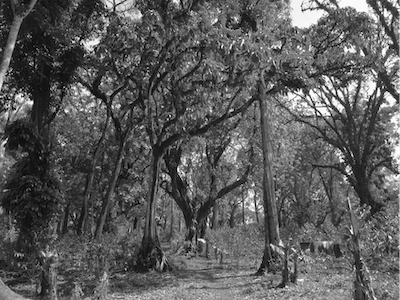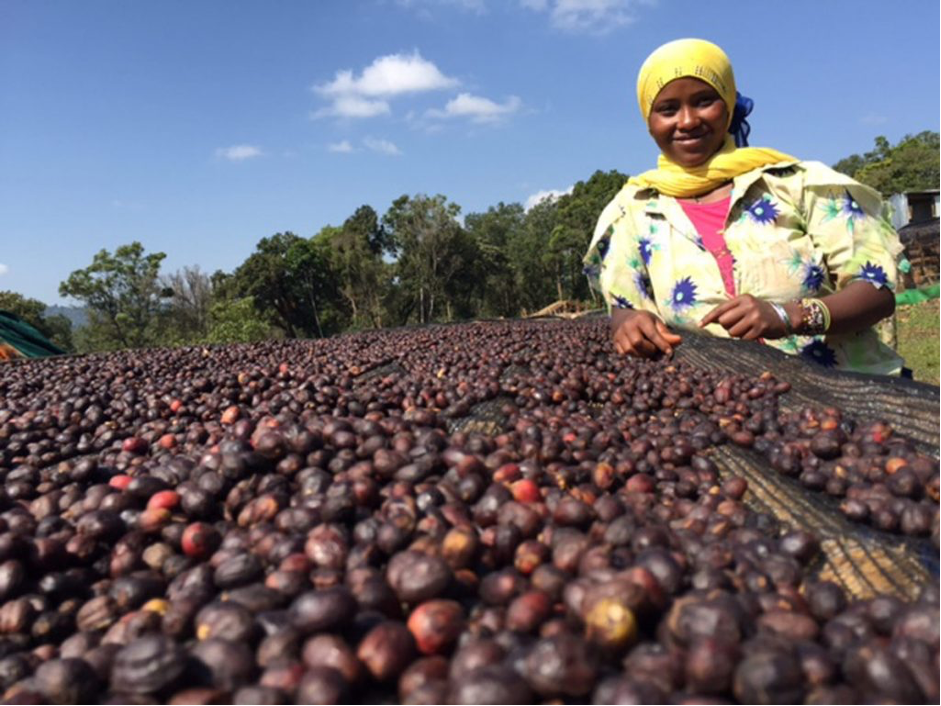 Arabica Variety Heirloom
WHAT IS THE MEANING OF "HEIRLOOM"?
As per the definition provided by the Oxford English Dictionary, the term "heirloom" signifies a valuable item that has been in a family for multiple generations. In the realm of coffee, it is widely used to describe longstanding cultivars of the Coffea Arabica plant from Ethiopia.

In the Ethiopian context, "heirloom" frequently pertains to coffee varieties that are indigenous to the country, many of which still exist in their natural state. Ethiopia boasts an estimated 10,000 to 15,000 heirloom coffee varieties, with the majority yet to undergo formal genetic identification.

These heirloom coffee varieties are generally categorized into two groups: JARC varieties and regional landraces. JARC varieties are those that have been developed and researched by the Jimma Agricultural Research Centre, typically selected for desirable traits like disease resistance or increased yield. On the other hand, regional landraces consist of coffee trees that grow naturally in the wild.
Fermentation: Carbonic Maceration
The carbonic maceration process uses cherries that are picked perfectly ripe, hand-sorted, and floated to remove over-ripe and under-ripe cherries. The washed CM Selections coffees (CMW) are pulped before being placed in temperature- and humidity-controlled tanks flushed with carbon dioxide (CO2) to remove all oxygen (O2) from the tank. After fermentation, the coffee is dried on raised beds for 12–18 days before being stored and milled. Our natural CM Selections (CMN) are placed in the tanks still in whole cherries. After fermentation, the natural coffee is dried on raised beds for 30 days or more before being stored and milled.
Processing Details
- Coffees grow in small farmers backyards, known as "garden coffee."
- Hand sorting of only ripe, red cherries at 20-22o Brix
- Cherries are placed inside sealed tanks and filled with CO2 pushing oxygen out
- Controlled yeast activity, temperature, and humidity of tanks
- Short anaerobic fermentation time at warm temperatures enhanced tropical fruit qualities
- Cherries dried on drying beds in thick stacks to slow drying time and bring thick texture
- Drying takes typically 25–30 days to reduce moisture content to 10–12%