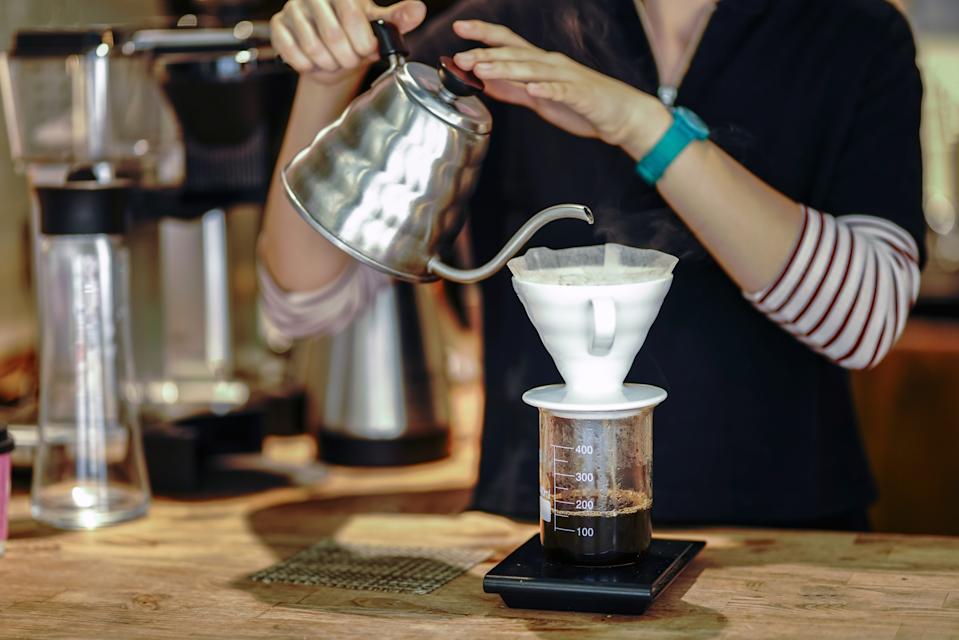 The Hario V60 Coffee Craft Kit provides the perfect setup for anyone getting serious about pour-over filter coffee. The Hario V60 brew method is well known for producing exceptionally clean, sweet, and crisp coffee due to its paper filter system and the unique ridged V60 cone shape that enhances coffee extraction. Along with the V60 dripper and the 40 paper filters included, this kit also has a measuring spoon (in case you don't have a scale, but still, we do recommend a scale) and a 600ml coffee server to help you become the ultimate coffee aficionado.
All you need now is some
MABÓ coffee
to grind fresh! You can also choose to try these
CAFEC filters
, as well, compatible with the V60 cone.
Idea: this can also be a perfect gift for someone you know to enjoy having a good coffee.