Haile Gebrselassie was born in 1973 into a farming family in the Arsi region of Ethiopia. His family was subsistence farmers, Haile was one of ten children. As a young boy, Haile used to fetch water from the local river a few miles away. His mother died when he was just seven years old. Fast forward forty years to where Haile is today in the thick of a fast-paced life far removed from his childhood. Having retired from a 25-year career as one of the world's most successful ever distance runners, Haile is now working on a range of businesses that provide employment to several thousand workers across Ethiopia. Haile has always nurtured an ambition to grow coffee, a drink at the heart of Ethiopian culture which enjoys an almost sacred status. "I am so proud of what we have done for the community in Masha, building a school and constructing an all-weather road to improve access for the local people." In becoming one of Ethiopia's biggest specialty coffee producers, Haile is returning to his roots, helping local communities develop and doing what he can to move his country forward.

Covering a total area of ​​1,500 hectares, the farm in Masha is divided into 51 micro-lots. Traced carefully across the entire production process on the farm, these lots provide an opportunity for differentiating flavors and aromas and selecting premium coffee beans.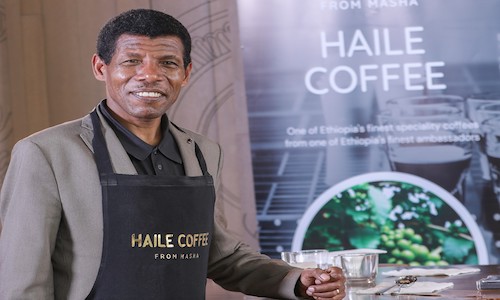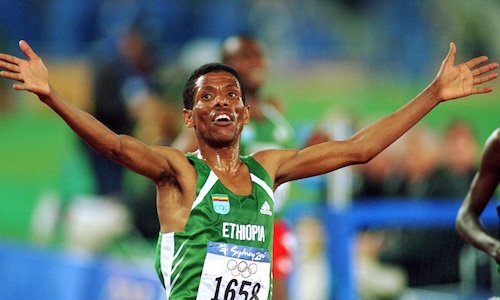 Fermentation Washed
The washed (or parchment-dried coffee) process is widely used across Latin America and parts of East Africa. It involves the removal of the pulp and mucilage surrounding the parchment with the use of either friction or fermentation and large volumes of water. The most common practice of the various stages of this process is outlined below:
Selectively harvested cherries do not require extensive quality control. After cherries have been loaded into a siphon, the uniformity of the degree of ripeness can be easily assessed. Water is used to separate floaters and to transport the cherries;
Submerged cherries are transported to the pulper that forces the seeds out of the cherry by mechanical means. At this stage, the pulped beans are still covered with a mucilage layer that sticks to the parchment.
The slimy mucilage is slowly removed by a process of fermentation, often under water. The fermentation time may vary according to ambient temperatures (i.e., 16 – 72 hours) and the process is completed once the mucilage is fully removed. Currently, there is a lot of experimentation on coffee farms with different fermentation protocols.
Water is then used to stop fermentation by cleaning the parchment of microorganisms and organic matter. This water then drives the seeds toward drying facilities. In addition, beans can be separated in washing channels by density.
Drying of coffee is done on patios, raised African beds, or mechanical driers. The washed process is the most resource-intensive method of processing. It was developed in equatorial regions, where frequent rain required fast processing times.
Variety Mixed Heirloom
The Ethiopian Heirloom name is used to describe indigenous heirloom varieties resulting from cross-breeding between species and varietals rather than stemming from one particular variety. Ethiopia's local varieties are called "Ethiopian Heirloom" or Ethiopian heritage. Most Heirloom coffees are naturally occurring descendants of the Typica or Bourbon varietals of the Coffea Arabica species. It's estimated that Ethiopia is the home of several thousand different coffee varieties.