Garse Washing Station
The station of Garse is located in Yirgacheffe, district of Gedeo. This station is located at an elevation of 2060m, where natural specialty coffees are processed. It was built in 2011 by DWD company, to process high-quality coffee. Cherries are brought to Garse station by farmers who are living in the surrounding villages of Garse, Dobe Toga, and Wachile. DWD is working now with 110 small producers. These farmers manage very well the coffee growing and these agricultural practices have been passed down from generation to generation for many years in this region.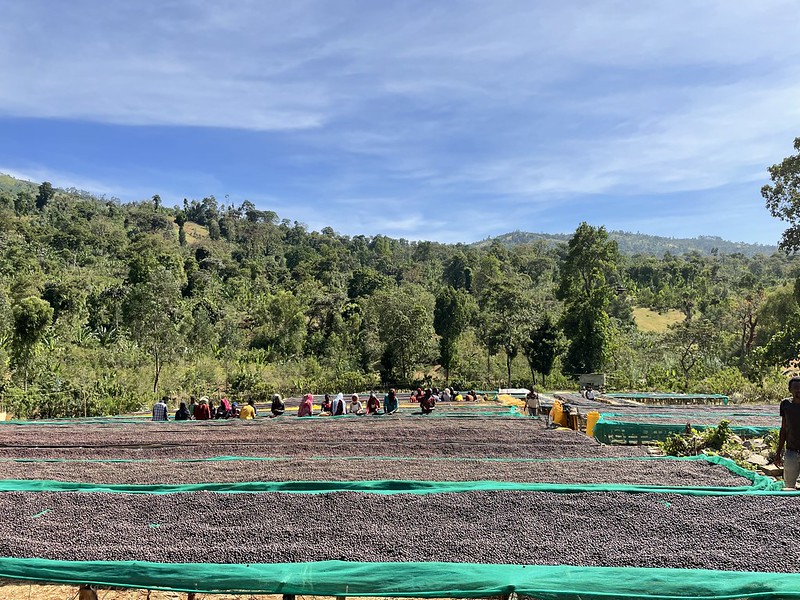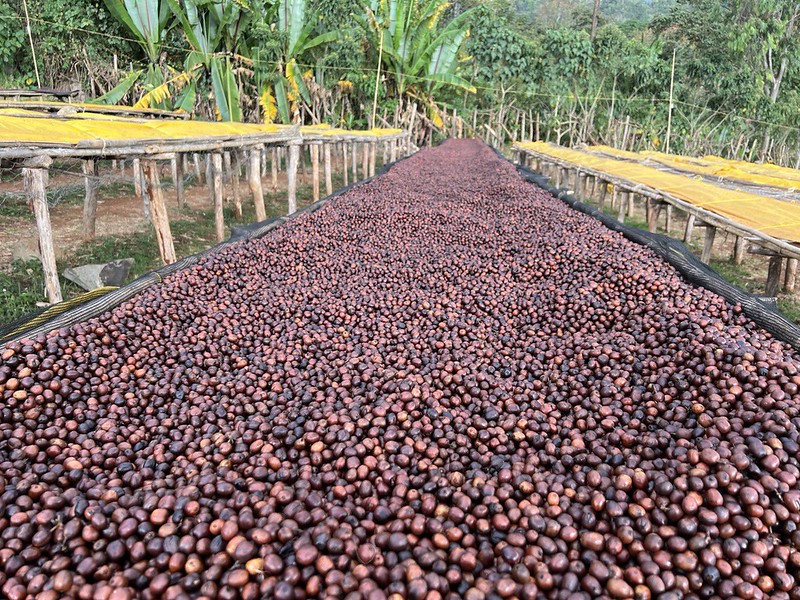 Fermentation Anaerobic
Anaerobic is a fermentation process, wherein the coffee is placed into fermentation tanks for several days with the pulp, and then placed onto drying beds with a thick layer for a total time of five weeks. This is an emergent process gaining rapid popularity due to the incredible and unique flavors it can produce from the process known as anaerobic fermentation.
Anaerobic is a process that farmers used to describe a sealed environment. Typically, the coffee is pulped as usual and then the parchment with mucilage is placed in an airtight tank, often stainless steel, with a valve to allow for off-gassing. This style of fermentation may extend the traditional timeframe of 12-36 hours by hours or even days in some cases up to 120-hour fermentation in sealed tanks. The types of microbes able to survive and actively participate in fermentation are limited by the lack of oxygen in the air and are thought to substantially alter the end flavor profile.

Variety Mixed Heirloom
The Ethiopian Heirloom name is used to describe indigenous heirloom varieties resulting from crossbreeding between species and varietals rather than stemming from one particular variety. Ethiopia's local varieties are called "Ethiopian Heirloom" or Ethiopian heritage. Most Heirloom coffees are naturally occurring descendants of the Typica or Bourbon varietals of the Coffea Arabica species. It's estimated that Ethiopia is the home of several thousand different coffee varieties.