Finca Mil Cumbres
The Finca name "Mil Cumbres" means a thousand hills. It is an old cattle pasture that was converted into a specialty coffee farm. the access was created by activating an old timber trail, used to transport wood out of the forest. Mil Cumbres is owned by Mario Fonseca and Arturo Klein and coffee Production is managed by Ratibor Hartmann and the first coffee from his finca was available in 2019.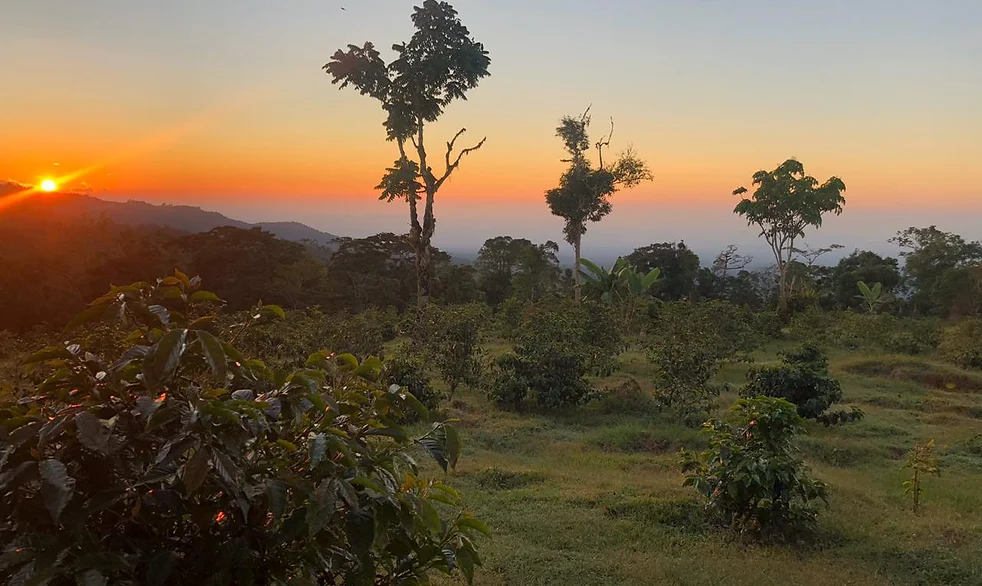 Finca Mil Cumbres is located in Cordillera, an area near the town of Volcan, in the Province of Chiriqui, on the sides of the Baru volcano, between 1.600 and 2.000 mts. If the view is clear, you can see all the way to the Pacific Ocean. Out of the total surface of 60 hectares, 25 hectares are used for coffee production. The rest is the native jungle with its rich biodiversity, forming part of the Baru Volcano National Park.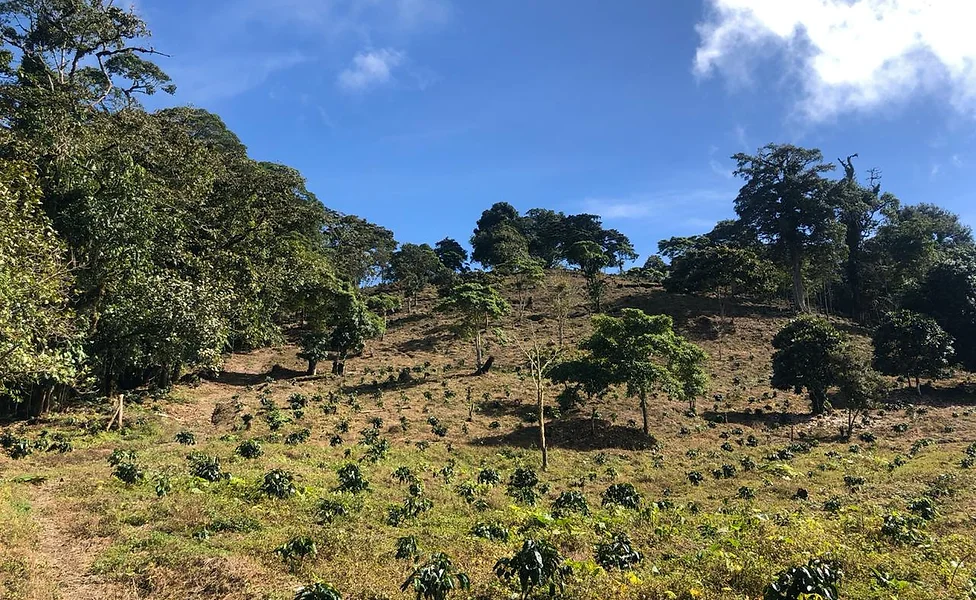 Fermentation Natural
Natural process, dry process, unwashed, or natural sundried all refer to the same method of processing that usually involves drying coffee cherries either on patios or raised beds in the sun. To prevent the cherries from spoiling, they are raked and turned throughout the day and then covered at night or during rainstorms. This process, which can take 3-6 weeks normally, is the more-traditional method of processing coffee. This process of drying the cherries out in the sun originated in places without reliable access to water and usually works best in areas with low humidity and infrequent rain — such as parts of Ethiopia and Yemen — although there are farmers using the natural process in other places as well, like this coffee from Panama.

After the cherries have been dried to the optimum level, they are sent to mills to separate the seeds from the rest of the dried fruit, otherwise known as being "hulled."
Variety San Ramon
San Ramon originated from the Typica coffee variety. The tree is known to be wind tolerant, drought resistant, productive, and small in size (due to dwarfism). The tree has short branches and produces few berries in comparison to other Typica varieties. It's also resistant to disease.