Finca Hartmann is a family enterprise, in the 3rd generation, located in Santa Clara, Renacimiento. It consists of 2 farms – Santa Clara Finca Hartmann and Ojo de Agua, located between 1.300 and 2.000 m with nearly 100 ha of forest reserves bordering on the Parque Nacional de La Amistad. The coffee is grown under the shade of native rainforest trees that have been there for many years. The Hartmanns try not to cut trees, they replant native trees and plantains to maintain the natural cycle and healthy soil and fauna.

The management of all the farms is done in harmony with the environment, with ecologically friendly products used in minimum quantities and only in cases necessary. For them, coffee is their way of life, their culture, and their love.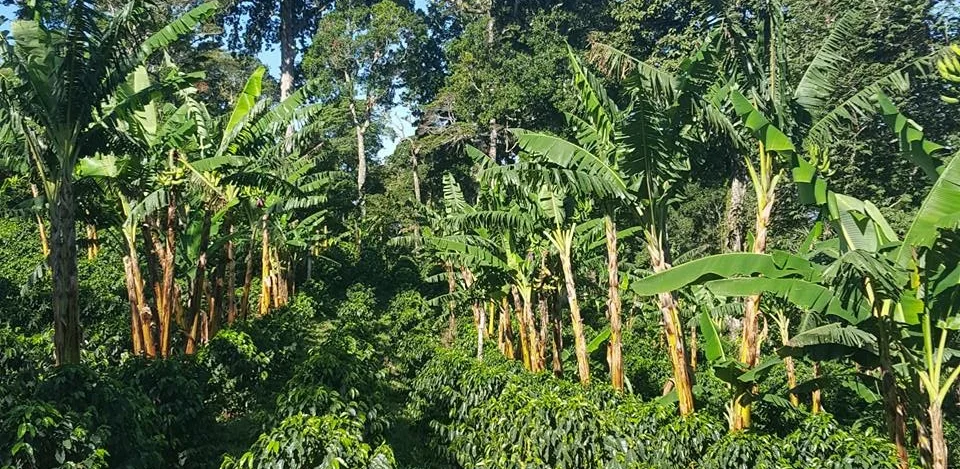 All the coffee on the farm is shade grown, under lots of native, beneficial trees, meaning they give a lot back to the soil through nitrogen-fixing roots or seeds they drop that act as a natural fertilizer.

For the coffee farm, Jose bought 500ha from the Panamanian government and gave 100ha of this land with virgin forest to one of his sons, Ratibor Hartmann, who was working with the US army in Panama City and turned that land into the Finca Hartmann coffee farm. In 1966 Ratibor married Dinorah Sandí from Costa Rica. Together they raised 5 children, Ratibor Jr, Allan, Alexander, Aliss, and Kelly.

Today Finca Hartmann is a family enterprise – each member of the family is passionately involved in the management and performs a different function in the growth, production, and tourism of the farm. Coffee for them is a way of living, their culture, their family – a lot of work, but also a lot of love. Their employees return every year, as do their buyers because they like their vision: work together with nature, and work the land without destroying it.

"From the beginning, since my parents started with this farm, they have worked the land with a lot of love and respect. We are following in their footsteps, we love this farm, we love what we do, despite the difficulties one might face in the market, and we intend to pass this passion on to our children." Aliss Hartmann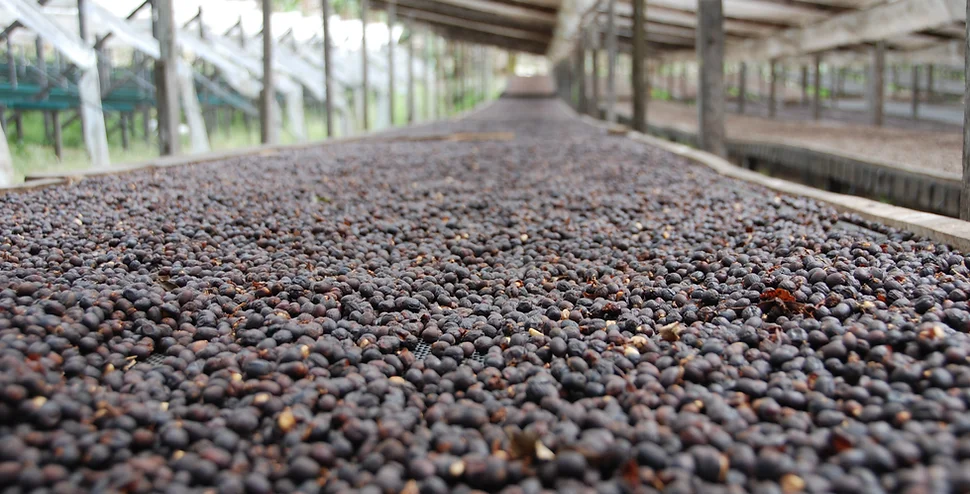 Fermentation Natural
Natural process, dry process, unwashed, or natural sundried all refer to the same method of processing that usually involves drying coffee cherries either on patios or raised beds in the sun. To prevent the cherries from spoiling, they are raked and turned throughout the day and then covered at night or during rainstorms. This process, which can take 3-6 weeks normally, is the more-traditional method of processing coffee. This process of drying the cherries out in the sun originated in places without reliable access to water and usually works best in areas with low humidity and infrequent rain — such as parts of Ethiopia and Yemen — although there are farmers using the natural process in other places as well, like central or south America.
After the cherries have been dried to the optimum level, they are sent to mills to separate the seeds from the rest of the dried fruit, otherwise known as being "hulled."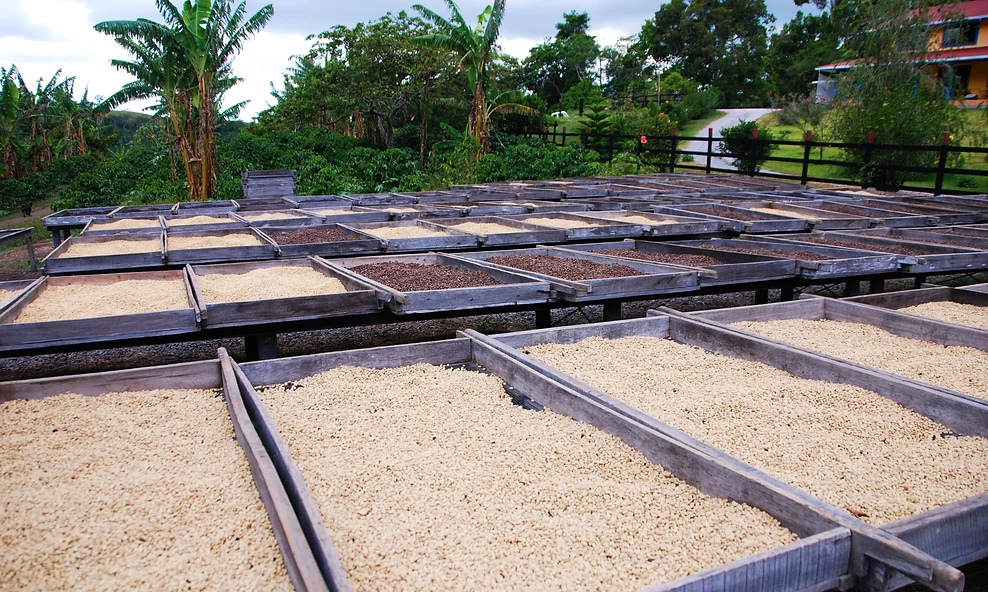 Variety Catuai/Caturra
The parents of this variety are Mundo Novo and Caturra, belonging to Typica-Bourbon genetic group.
A cross between highly productive Mundo Novo and compact Caturra, made by the Instituto Agronomico (IAC) of Sao Paulo State in Campinas, Brazil. The plant is highly productive compared to Bourbon, in part because of its small size, which allows plants to be closely spaced; it can be planted at nearly double the density.
The cultivar was created in 1949 from a crossing of yellow Caturra and Mundo Novo, and was initially called H-2077.
The variety was released in Brazil in 1972 after pedigree selection (selection of individual plants through successive generations) and is in wide cultivation there. The Catuaí lines transferred to Central America seem to be less productive, studies in Honduras and Costa Rica found no significant differences in productivity have been observed between Caturra and Catuaí.